Payroll
CBS' Payroll Solutions is a better way to take care of paying your employees!
Business owners are finding that they can simplify and manage the entire payroll process more cost-effectively and efficiently by using an outsourced payroll provider. Outsourcing payroll provides benefits like saving time and money and more importantly avoiding penalties!

Done incorrectly, calculating federal, state and local employment taxes can cause a business to incur penalties.

CBS Payroll Solutions ensure that payroll, end-of year paperwork, and tax reports are processed correctly and submitted on time.

Employers love how easy our online payroll service makes the payroll experience!
Would you like your payroll processing to be pain free?
Our Payroll Services include human resource expertise
Need HR? We've got that covered.
Check out the details for our packages
Payroll Specials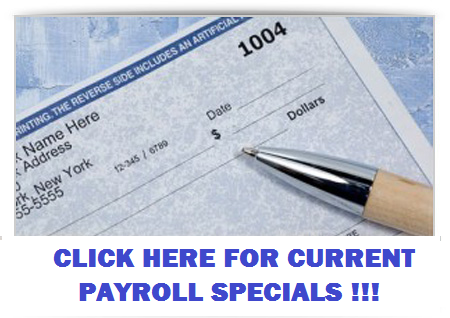 Compare our payroll services to others! Here
Watch this video to learn more about our payroll services