CPA, Tax Prep & Business Consulting
CPA Services - Tax Prep Services - Business Consulting Services
All companies, large or small, can benefit from bringing in a fresh, objective perspective. The CPA consulting services we offer through our working relationships with CPA firms in the area allow us to provide our clients the information and tools needed to efficiently and effectively lead their business to the next level of growth. We are happy to work with your CPA firm but if you don't have your own CPA or would like to find a new one we can help you find a good fit for your business. We will also work closely with your CPA to provide them the information required for your tax preparation. Read on for more information about the business consulting that we are excited to offer our clients. And learn more about some of the CPA's from Salem to Eugene that we are working with.
Business Consulting Services:
Business Strategy & Planning, Including Succession Planning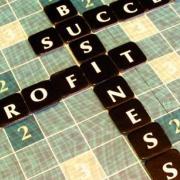 Focus your decision making & operations. A well-executed plan with scheduled follow-up begins a change process that improves culture, profits, productivity, efficiency & effectiveness.
Business Valuations
Acquiring & divesting a business
Business succession & buy-sell agreements
Estate plans, gifting & estate tax filings
S Corp. conversions
Purchase price allocations
Family Limited Partnerships & LLC's
Financing
Strategic planning

Operational Reviews
Focus on your internal management, operating systems, & processes. The goal of an operational review is improved productivity, profitability, efficiency, & effectiveness.
Financial Analysis & Budget Strategies
A business can be profitable and still run into trouble due to cash flow issues. We can offer high level professionals that can forecast and evaluate your company's financial condition, estimate financing requirements, and track cash-flow sources and uses.
Management Advisory Services
Even the most qualified managers can benefit from competent, objective feedback. Your company's management team can develop long-term objectives & specific strategies to facilitate your business' future growth & success.
Research & Development Studies
Under new federal tax regulations, a company may qualify for the R&D credit for numerous activities that historically have been regarded as "simply doing my job." Many taxpayers miss out on qualified R&D expenditures in areas such as engineering, quality assurances, marketing, purchasing, manufacturing, and information technology.
Risk Management Services
Risk management is an important part of planning for businesses that allows the company to stay viable by reducing financial risks. The process of risk management is designed to reduce or eliminate the risk of certain kinds of events happening or having an impact on the business.
Experience full-service management consulting that serves clients both domestically and internationally from some of Oregon's most prominent