Accounting Solutions
CBS Accounting & CFO Solutions
Need a better financial picture of your business? Or maybe you want to grow your business?
We can provide you the tools you need at a very affordable rate!
Did you know that business experts believe there are indicators that small and mid-size businesses fail because owners and managers lack the financial guidance and expertise to have a clear picture of their cash flow? Cash flow is the financial heartbeat of every business and plays a significant role in the day to day operations of a business.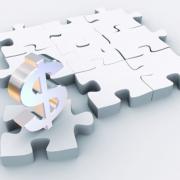 Does this sound like you?
As a business owner you wish you could spend more time generating revenue for your business or maybe even have more time for yourself but with the burden of keeping your books and trying to create financial strategies it just isn't possible. CBS has a solution that will fit your needs.
Any business can benefit from an experienced financial advisor, which in larger companies is often referred to as a CFO, whether you have one employee or 1,000. Financial advisors and CFOs analyze data and provide business owners with answers to make informed decisions through the use of powerful tools that improve your bottom line, create efficiencies, improve cash flow, and make your money work harder for you.
The high cost of these types of financial advisory employees, like a CFO, can be a major road block for smaller business. Complete Business Solutions can partner with you to provide you with experienced financial analysis and guidance on an outsourced, part-time basis at a fraction of the cost of a full-time position.
Set yourself apart from the rest and Contact CBS today to give your business a financial and competitive advantage.
Below is a list of a few of our Solutions. Please contact us to find out how these solutions can give you the tools needed to grow your company!
Financial Management Solutions
Operating Budget Preparation & Financials
Construction Budgets & Draw Reconciliations
Month End Reconciliations
Job Costing
Financial Preparation & Presentations
Annual Report Financial Data
Business & Financial Risk Analysis
Financial oversight services are used by large companies to grow their companies larger. Your small or mid sized business could benefit even more from these services. Take time to look at our Controllers Overview Package for the services that are included.