Accounting Solutions
Need a better financial picture of your business? Or maybe you want to grow your business?
We can provide you the tools you need at a very affordable rate!
Did you know that business experts believe there are indicators that small and mid-size businesses fail because owners and managers lack the financial guidance and expertise to have a clear picture of their cash flow? Cash flow is the financial heartbeat of every business and plays a significant role in the day to day operations of a business.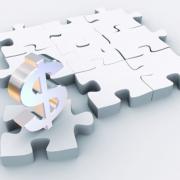 Does this sound like you?
As a business owner you wish you could spend more time generating revenue for your business or maybe even have more time for yourself but with the burden of keeping your books and trying to create financial strategies it just isn't possible. CBS has a solution that will fit your needs.
Financial Management Solutions
Operating Budget Preparation & Financials

Month End Reconciliations

Job Costing
Financial Preparation & Presentations
Annual Report Financial Data
Business & Financial Risk Analysis