We are Quickbooks Pro Advisor Professionals offering an individualized approach to Quickbooks training through one on one trainings or small group classes to optimize your learning experience.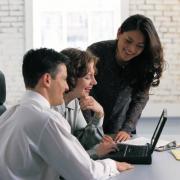 We have designed our Quickbooks Classes to be interactive, interesting and designed to make sure that our attendees leave learning key components of QuickBooks that will give them tools to effectively run their business and save them money by removing the need to have their books cleaned up at year end.
Our Quickbooks Pro Advisor Professionals also offer our clients the highest level of proficiency and expertise in their bookkeeping and financial reporting needs through our bookkeeping & finance solutions. Our Pro Advisor status compliments our mission to offer our clients service that is personalized and unparalleled by any competitor.
Call us today for a free consultation!