Do you need someone who has experience in legal compliance matters related to the workplace?
Our consulting services can provide strategies to assist your business with
compliance of state and federal regulations.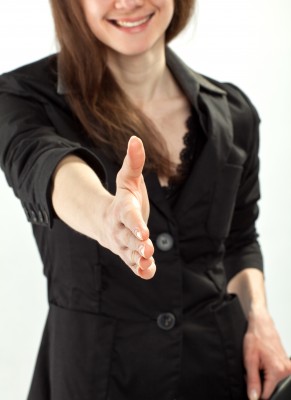 Required Workplace Postings: Oregon employers are required by a number of state and federal agencies to display a variety of workplace notices and posters. Typically, these notices must be posted in a conspicuous place, where employees may regularly view them. Employers with more than one work location are generally required to display these posters at each worksite. Certain posters must also be readily available for job applicants to view. Employers failing to post required postings may be subject to citation and penalty.

I-9 Compliance: Do you have the appropriate documentation available proving your employees right to work in the United States? Do you know that you can be assessed a $110 to $1100 fine for each form that you can't produce immediately upon request? This rule applies to every registered business in the United States.

Employee Records: Are you aware you could receive the following call? "This is the Wage and Hour Division and you have been selected at random for inspection to ensure you are in compliance with our record keeping requirements. You must have all employee files available for our inspectors within 72 hours." Again this rule applies to every registered business. Are you ready for this audit or the penalties & fines that can reach up to $10,000 for violations?

New Hire Reporting Requirements: Employers must report information on any employee hired if the employee is required to complete a federal W-4 form. New hire reports must be submitted within 20 days of hiring permanent or temporary employees, rehiring, or recalling, employees. Failure to do so will result in a penalty of $25 per employee per month. Also, a penalty of $500 may be assessed for failure to report new hires information if it is the result of an intentional conspiracy to not report the new hire.

1099 Penalties: The amount of the penalty is based on when you file the correct information return.
The penalty is:

$30 per information return if you correctly file within 30 days (by March 30 if the due date is February 28); maximum penalty $250,000 per year ($75,000 for small businesses, defined below)
$60 per information return if you correctly file more than 30 days after the due date but by August 1; maximum penalty $500,000 per year ($200,000 for small businesses
$100 per information return if you do not file required information returns; maximum penalty $1,500,000 per year ($500,000 for small businesses)


Americans with Disabilities Act (ADA): The verdict in the first ADA case to be litigated by the Equal Employment Opportunity Commission (EEOC) awarded $572,000 to a plaintiff who was fired after he was diagnosed with terminal brain cancer.

Age Discrimination in Employment Act (ADEA): A former claims adjuster, age 57, was awarded $4.2 million by a jury that found that age was a determining factor in his termination. After a jury trial, an employee was awarded more than $800,000 in damages from the employer, who was found to be in "willful" violation of the ADEA.

Health Insurance Portability & Accountability Act (HIPAA): HIPAA was enacted to make health insurance more portable and also restrictions regarding pre-existing conditions, special enrollment rights, protections against discrimination, and keeping health information private. Penalties for non-compliance are $100 per day for each employee up to $500,000 for willful violations.

Title VII (provision of the Civil Rights Act) Title VII prohibits discrimination in virtually every employment circumstance on the basis of race, color, religion, gender, pregnancy, or national origin. An African-American employee, who was fired after testing positive on a drug test, was awarded $380,000 by a jury after he requested a confirmatory test for a positive drug screen result after a minor traffic accident. The company refused and fired him.

Wrongful Termination: The average damages rewarded in age-related wrongful termination cases is $500,000.
A "wrongful termination" is one in which an employer has discharged or laid off an employee in violation of a legal right of the employee. Almost every state has adopted the legal concept of "employment at will" which means that it is presumed that the employer has the right to terminate someone with or without a reason and likewise the employee has the right to quit at any time with or without a reason. There are a number of exceptions to the employee at will doctrine (the exceptions vary depending upon where the person worked) and those exceptions generally fall into the broad categories listed below:
Addiitonal penalties to be aware of: