Workplace Policies
Why Does Your Company Need Written Policies?
Everyone benefits in an environment where the established procedures are clear and predictable. Although employers need flexibility, a lack of standards can lead to uncertainty and confusion, and to lawsuits. There are countless times when managers are confronted with questions to which there are no clear answers--unless they have a well-crafted employee handbook and HR policy manual. Your employee handbook and policies should tackle such topics as employee benefits, wages and salaries, work rules, mandatory employee leaves, sexual and other forms of workplace harassment and disciplinary policies. Written policies help employers establish good faith compliance with federal and state law. For example employers can protect themselves against liability for sexual harassment by having clearly articulated policies against sexual harassment that include effective complaint procedures. Human Resources policies and procedures establish a framework and set standards that guide how we should conduct ourselves as employees. All policies and procedures put in place by a company are done to protect both the employer and the employee. They also provide a solid foundation for a positive employer employee relationship.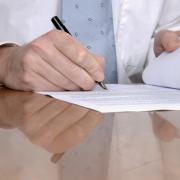 In any workplace it is especially important to have safety documentation to foster a strong safety culture with your employees that will promote a safe working environment for all. Are you OSHA compliant in your workplace? Do you know the OSHA regulations regarding safety practices in the workplace or even if and or when you should have safety meetings? CBS knows and is ready and waiting to partner with you to take your company to that next level.
CBS HR Documentation Services Include But Are Not Limited to:
Employee Handbooks
HR & Safety Policies, Procedures, & Forms
Employee & Contractor Agreements
OHSA Safety Policy & Workplace Compliance
Employee Job Descriptions