Vendor Management
Do you not have time or just don't like trying to find service people to take care of things at your business?
Do you become frustrated and/or dislike addressing the issue of service you are unhappy with?
What is Vendor Management?
Vendor Management is a structured approach to receiving the best service and value for facilities maintenance and upkeep. This includes services such as cleaning services, lighting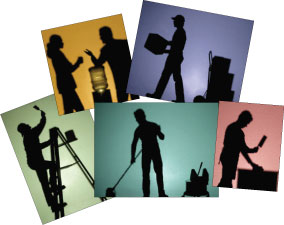 maintenance, landscaping and just about anything else you can think of.
Having a good rapport and a positive history with many vendors that has been built over time allows for successful negotiation of fair prices and superior service. When CBS sets up your services we are the vendor contact we will handle any and all follow up. Do you need assistance with a much larger project like updating or remodeling your facility? CBS has experience with project management and vendor contacts in this area as well. If there is service that you are interested in that we haven't mentioned please contact us with your request or interest in a new service. CBS vendor management services are about providing you with the highest level of services you need or desire at a fair price
Our Vendor Management Solution is a valued added service in many of our bookkeeping solutions packages but these services may also be purchased on their own.