Workplace Safety
Create a strong safety net with CBS Risk Manaagement Solutions!
Effective safety risk management is a hot topic in business today. It takes experience to identify your risk zones and recommend the appropriate protocols to keep your employees and business whole. Most employers don't have or take the time, and in some cases don't have the tools, to take the necessary steps to create a safer workplace. CBS can't eliminate your risk but we can be your partner in helping you minimize and manage risk.
When you choose CBS Risk Management Solutions you have a partner in risk management that will work to help you avoid future problems. Keeping your employees safe and your business in compliance with OSHA standards is good for your employees, your work flow and your bottom line.
CBS can partner with you to navigate the risk management maze by providing solutions including: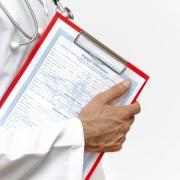 Workers' Compensation
Workers' compensation insurance (assistance with SAIF reports or obtaining WC coverage. ETC.)
Work site safety assessment, loss analysis and customized injury reduction action plans
Create policies including First Report of Injury all the way through Return-to-Work programs
Guidance on Return-to-Work issues
Assistance with workers' compensation insurance payroll reporting and audits
Safety
Safety and injury evaluation and prevention consultation
Consultation on OSHA (Occupational Health and Safety Administration) compliance matters
Formal evaluation of existing safety and/or OSHA compliance programs
Assistance finding or creating customized training on safety and occupational health topics
Coaching for your safety and ergonomics committees
Increase workplace safety awareness by providing training to supervisors and staff
Ergonomic training and workstation evaluation including coaching your own staff to perform evaluation
Safety policies designed to comply with OSHA requirements
Work with you to develop a complete Safety Program designed to address your specific work environment
Provide you with annual OSHA 300 log data for your convenience; you only need to fill in and post at your work-site

Our Risk Management for Workplace Safety Solution is a valued added service in many of our bookkeeping solutions packages but
these services may also be purchased on their own.