Benefits Consulting & Administration
Do you want headache-free benefits administration?
CBS' Benefits Administration Solution allows you as the employer to be free of time-consuming research, dealing with multiple vendors and the overall cost of in-house coordination associated with your benefit plans by passing that responsibility on to professionals in the field. Our support extends beyond working with the broker and dealing with open enrollment. We will support your employees with any benefit related issues they may have throughout the year, as well as handle enrollments of newly hired employees.
As well as the health (medical, dental, optical) benefits administrative services we can also assist with the same types of service related support for retirement savings plans.
Do you travel internationally for business or even pleasure? We have an easy travel insurance option.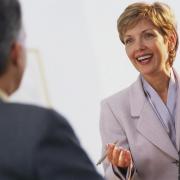 CBS Benefits Administrative Services
Facilitate enrollments, changes and terminations with benefit vendors
Invoice reconciliation
COBRA (Consolidated Omnibus Budget Reconciliation Act) compliance & administration
HIPAA (Health Insurance Portability and Accountability Act) compliance
Review of available benefits programs, vendors, costs and options
Ongoing review of new regulations and laws related to employee benefits and practices
Employee support
Our Benefits Consulting and Administration Solution is a valued added service in many of our bookkeeping solutions packages but these services may also be purchased on their own.